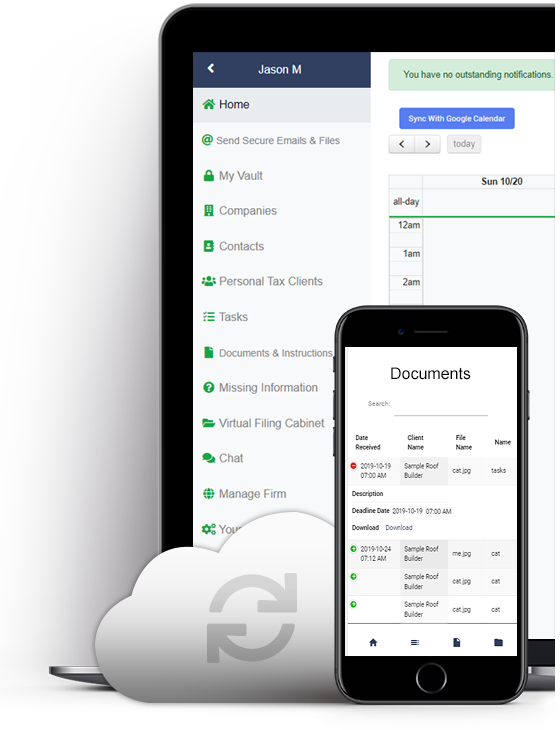 Send Secure Emails
Send secure emails & encrypted files to any recipient
Easily drag and drop files to quickly send encrypted files securely
Send large encrypted files, up to 2GB
Totally encrypted and secure system in compliance with Canada's PIPEDA Privacy Act
All information is encrypted and stored online in Canada
Share Files with Clients & Request Documents
Virtual Filing Cabinet - You and your clients can upload and share files with each other via a secure shared folder using our 'Virtual Filing Cabinet
Anyone can securely send you encrypted files at any time using a 'Secure File Upload' link in your email signature or website
Easily drag and drop encrypted files to shared folder
e-Signature Documents, Outlook Add-In & More!
e-Signature Documents - Send PDF documents to your clients for signing from Client Track Portal using Secure e-Signature Request.
Outlook Add-In - Send secure emails & encrypted files right from MS Outlook without needing to log into the Client Track Portal.
Backup and store all of your files in an encrypted 'My Vault'
Chat messaging with clients and more!